If you're thinking that another fundraiser at your kid's youth group, club or school needs to be another bake sale, then you're mistaken, because there are many other fundraising ideas for kids to consider these days. Below, this article will take a closer look at some of them, so let's check them out right now!
1. Flower Bulbs
Selling flower bulbs is certainly a great idea that gives people an environmentally friendly and also a tangible item that will brighten their days for many years to come. Due to the fact that they're long lasting, bulbs are very much appealing and they are also never considered a hard sell. Even more, you don't need to use them right away, because you can keep them in your fridge and plant them when the right time comes (which is basically a bit later after the first frost in fall).
You might think that contrary belief will disapprove such an idea, but the good news is that those who will buy them don't really need to be gardeners, due to the fact that many of these bulbs will make for a wonderful indoor plant that requires minimal care.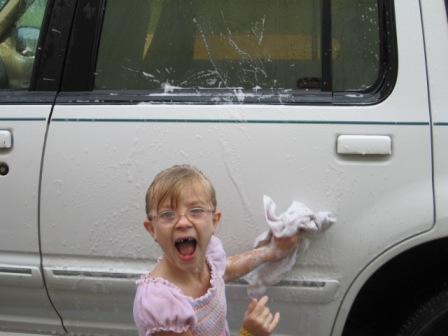 2. The best fundraising ideas for kids: Bottled Water
Whether you're doing a yearlong project or a single fundraising drive, customized bottled water offers a truly great fundraising opportunity. So the bottles that you'll get to sell will not only be a healthy product that your clients would use anyway, but at the same time it's also an ongoing ad for your organization.
In what regards the price for one such bottle, it's generally one dollar, but because you're selling it for a good cause, you can definitely charge more for it. Keep in mind though that you're going to need an upfront purchase, so if you don't want to get a whole truckload, you can go ahead and purchase just 24 bottles.
3. Engraved Bricks
If you want your buyers to be left with a long lasting impression after they have contributed to your fundraising campaign, then you'll definitely need to consider selling them personalized engraved bricks. You can then build a patio or a walkway from these bricks at the club or school meeting place, which would certainly be a lot like your own version of the Hollywood's Walk of Fame.
Even better, you can easily advertise this opportunity in your local newspaper and you won't really need to get any upfront money, too. The bricks will only be ordered when you'll have the info and the payments made. About the price for the bricks, it should be around 35 dollars, which means that each brick will bring in a profit of 20 dollars.
4. Angel Tree
This is one of the best fundraising ideasfor the Christmas season, but you can also go for a non-denominational tree. Thus, you can sell people a personalized lace angle ornament or a white Christmas tree light that they'll get in the memory of a dear person to them that has passed away. For the season, the ornament or light will be placed on a communal Christmas tree, but if it's an angel ornament, you can have a party on the last day and then just let the individuals take their ornament home.
In what regards the angels, you can charge between 15 to 20 dollars each, while the lights can be sold for 10 dollars per piece. You should expect people to pay more though, because it pays homage to one of their loved ones and it's also part of a touching season-long celebration.
With that being said, these are the best fundraising ideas for kids you can consider if you want to get the necessary funding for those good causes your kids believe in. Good luck with any of these!